We've decided to go on a holiday, our
yearly vacation to find some sun and get away from the rain-soaked West coast.
As we organize our trip, my husband is
buying such incidentals J like
Health Insurance, updating the GPS so Katie won't steer us wrong and scanning
Google maps, planning his route for the four-day drive, deciding on the nightly
stops and daily mileage.
He also took the car in to get it serviced
and spent an afternoon cleaning it inside-out, vacuuming and washing windows. Then
he pushed his golf clubs way in the back in order to make sure they weren't
forgotten – that they'd have a space. Next on his list was going to bank to buy
some American money for the days of travelling and eating in fast-food joints. He
just gets so caught up in those tedious trifling chores….!!?
Myself, on the other hand, other than
packing and tidying the house, I am in charge of matters of the most
importance. Planning blogs to set up in advance for the days we'll be on the
road. (I hate rushing into hotels rooms and working late into the night.) I
have also spent an inordinate amount of time updating my laptop, fully charging
all the batteries for my phone and kindle. Speaking of the kindle, I loaded a
few books I've been meaning to read that have nothing to do with work and
everything to do with the fact that I've gotten behind on my favorite authors.
My Briefcase is bulging and still I'm scanning
the office, terrified I might forget something that down the road I'll need and
won't have. Notebooks, favorite pens, address book, memory sticks that are full
of the work from my PC.
Because let's face it… An author has no
holidays. No time off. Our brains don't shut down because of different
scenery—on the contrary. Great new plots are always attacking, events we just
have to write down for our wip. Just discovered character quirks come to us
anywhere we happen to be that might ramp up a hero or heroine. I accepted that undisputable
fact long ago. Writers don't get holidays. We just get different places to write!!
in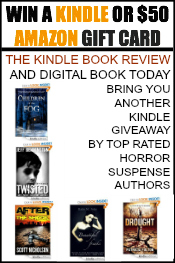 I'm invested with THE KINDLE BOOK REVIEW for a month in order to promote my hot new
Vegas Series
.
Roll the Dice
is Book #1 and is a fast-paced, thriller that will keep you glued to the pages. Or so I've been told by the numerous 5-star reviews.